Business insurance by the job or by the month, designed for how you work.
Hourly, Daily, or Monthly Insurance Starting at Just $5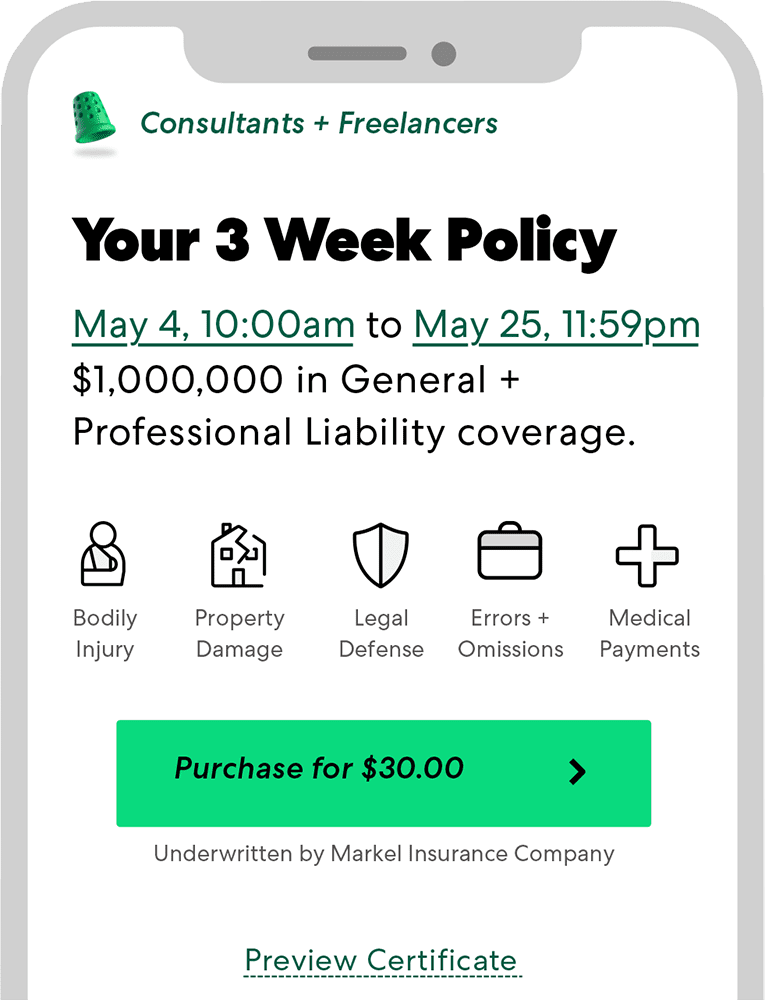 GET A MILLION-DOLLAR POLICY IN 60 SECONDS
Why Small Business Owners Choose Thimble
Flexible Insurance From 1 Hour
For the first time ever, you can get insurance from an hour, a day, or a full year, and everything in between, with no annual contracts. Never overpay for insurance again.
Thimble understands the unique risks of different businesses. So we let you customize your policy automatically and instantly through our easy-to-use app. Add any number of Additional Insureds at no additional cost. No more calls, no more waiting.
Instant Certificate of Insurance
Buy a $1M or $2M General Liability policy for yourself in seconds. No paper forms, faxes, or fuss. Get an instant ACORD insurance certificate and 24/7 access to policy documents.
A-rated coverage for 140+ Professions
Perfect for handymen, contractors, landscapers, photographers, and more.
All policies are underwritten by A-Rated insurers, including Markel Insurance Company, a Fortune 500 company with over $30B in assets.
Report claims on-the-go by email or via a 24/7 toll-free hotline.
How Thimble Makes Your Life Easier
Coverage only for the hours and days you work — never overpay.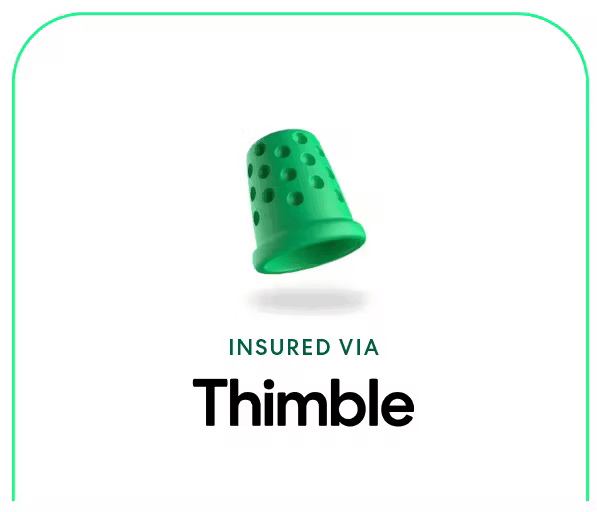 Get a Certificate of Insurance in your inbox, and your client's, in seconds.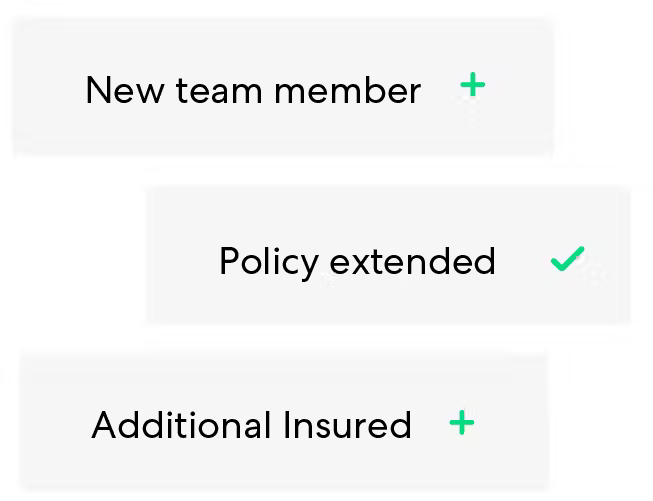 Customize your policy automatically and instantly at any time.
A-Rated Coverage for 140+ Professions
Get Your Questions Answered
Get fast insurance for your small business with Thimble.
Coverage availability varies by state. The information contained on this page is intended to provide general information only. For specific legal advice, please contact an attorney. For advice regarding your particular insurance needs, you should speak with a broker or agent to ensure that you have the appropriate coverages and limits.